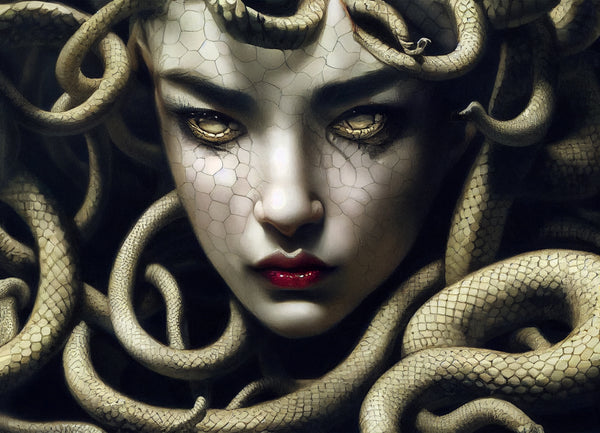 Legendary Self-Care
Our products are inspired by legendary figures in history, mythology, and folklore from all over the world.
FEATURED ITEM: HESTIA
Hestia, the kind and gentle virgin goddess of the hearth, home, and domesticity, was not necessarily at the forefront of Greek mythological literature but was nonetheless an important figure. Each city had a sacred public hearth dedicated to her, and of all the deities she was to receive the first offering of sweet wine and the best foods. People still make offerings to her and ask for her help in matters of the home. This bar captures all the warm and comforting goodness of a creamy pumpkin chai latte. It's made with real pumpkin and pumpkinseed oil, and it smells delicious. The top is sprinkled with coconut hull powder for a sensitive skin-friendly mimic of cinnamon.

"What an amazing creator and kind human being. My first shipment got lost in the mail, but she sent a replacement right out and now I have so many bars of fantasy-based soap to lather with and enjoy! They're beautiful to look at and wonderful to smell!" (Don't skip that Route package protection at checkout, folks. It's worth it!)
Brenna

"This soap is not only beautiful, but smells amazing and has a good lather. I will be making more future purchases!"
Devin

"10 star product! Smells great! Softens the lippies."
Soannalia

"Truly though, soooo gooooood."
Nick

"Very nice soap. Extra large bar. Feels soothing and moisturizing. I'll definitely be ordering more."
DeAnna
ADA STATEMENT
If you need assistance with ordering, such as additional descriptors or assistance with locating items or scents, please contact us at pixie@folkloricasoap.com.