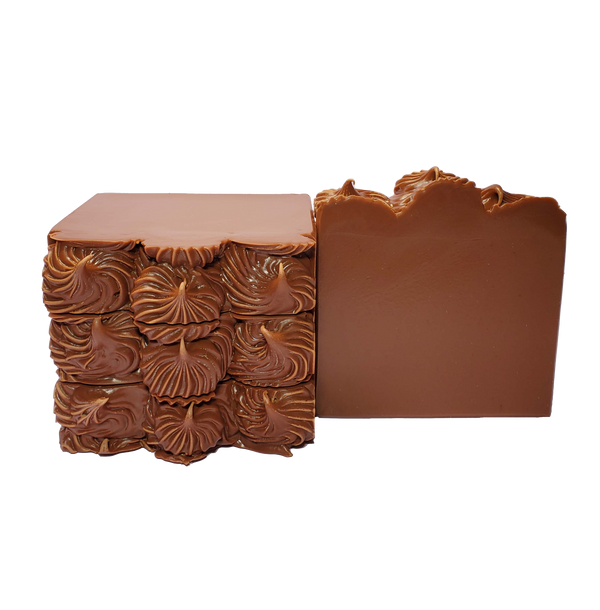 Scent Profile: Smells like a delicious fudge brownie. BUT DON'T EAT IT. It is, after all, just soap. You wash with it. That's it. I promise, it will not taste nearly as good as an actual fudge brownie.

Featured Ingredients: Kaolin Clay, Cocoa Butter, Cocoa Powder

Weight: 5.5 oz (155 g) or more
About the Bar
Ixcacao was the Mayan Goddess of the cacao tree, where chocolate originates. Ixcacao was also the Goddess of happiness and fertility, which should come as no surprise given chocolate's reputation as both an aphrodisiac and a mood lifter. If you've ever wanted to bathe in chocolate, this decadent bar is the soap for you.
Ingredients
Olea Europaea (Olive) Oil, Aqua, Cocos Nucifera (Coconut) Oil, Sodium Hydroxide, Theobroma Cacao (Cocoa) Seed Butter, Persea Gratissima (Avocado) Oil, Fragrance, Ricinus Communis (Castor) Oil, Kaolin Clay, Sodium Lactate, Theobroma Cacao (Cocoa) Extract, Red Iron Oxide, Yellow Iron Oxide, Iron Oxide, Tussah Silk Fibre