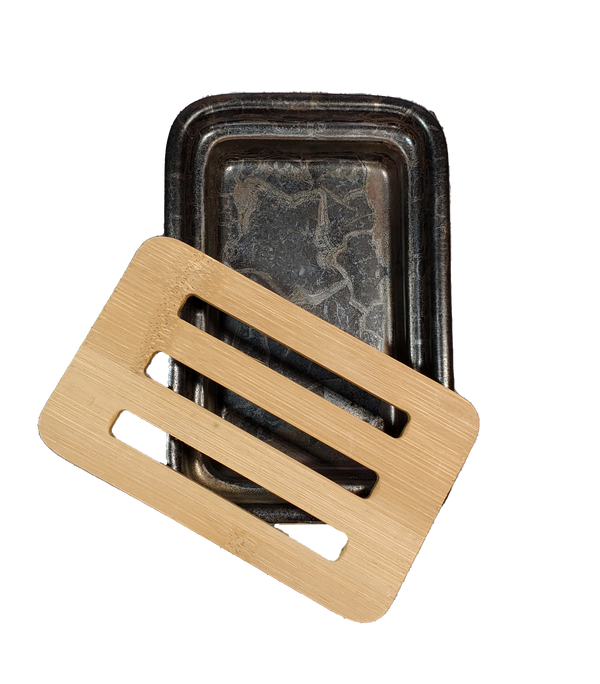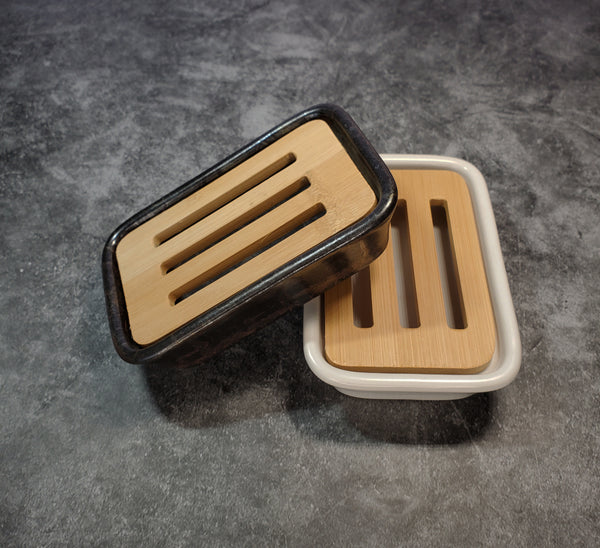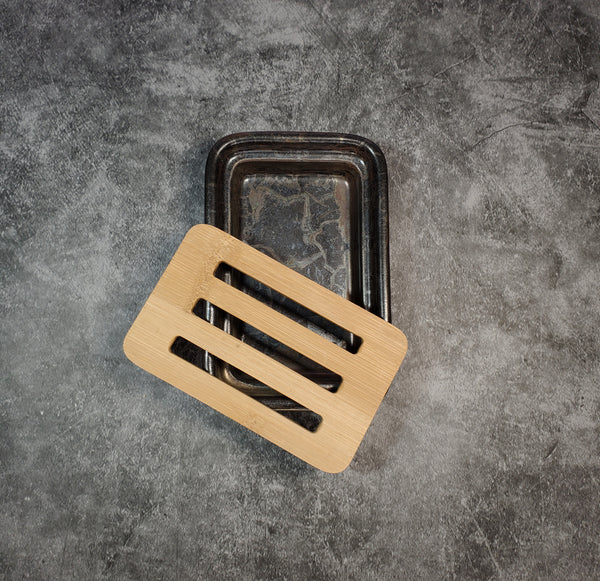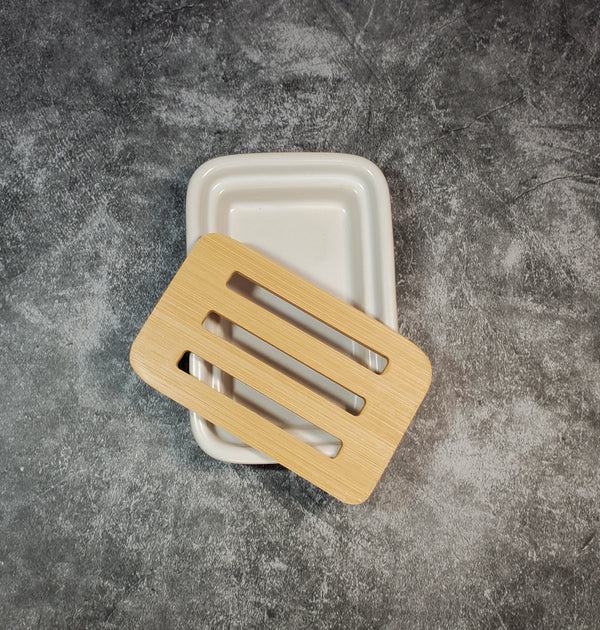 Ceramic & Bamboo Soap Dish
Keep your soap dry in style.
How to use: Place soap bar on bamboo rack so the bar can stay dry between uses. Pour excess water out of the ceramic dish beneath. The bamboo rack and ceramic dish should be periodically washed to remove soap residue.